We gratefully accept your shoe donations at our office location (8835 W Heather Ave., Milwaukee, WI 53224) between 8:00am and 4:30pm. Please call 414-365-1392 to schedule a drop off. You can also find a Shoe Collection Site near you, accepting shoe donations at this time.
Host a Shoe Drive
Hosting a shoe drive is an important way to be involved in the Soles For Jesus mission. We pack and ship the shoes that YOU send us! You will be amazed at how exciting it is to roll up your sleeves and make a difference. This project is perfect for church groups, girl and boy-scout groups, schools, and neighborhood or community groups of any kind.
Along with collecting shoes, we also ask you to get involved in sending them. We challenge your group to raise $1 for every pair of shoes collected to help send them to Africa. (It costs about $2 to send each pair to Africa.) Also, you will also have an option to arrange for your group (12 years and older) to sort and pack shoes at a private volunteer event in our warehouse. Watch how serving together can transform your community and communities around the world!
Hosting a shoe drive is easy, and our shoe drive coordinator will provide you with all the information and support you need. Please email  Info@solesforjesus.org to get started.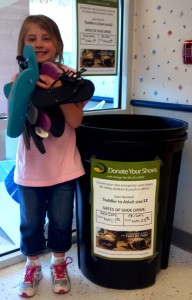 We invite people across the nation to get involved in Soles For Jesus by hosting a shoe drive. If you are located out of state, we don't want getting shoes to our warehouse in Milwaukee, Wisconsin to hold you back. We have some transportation ideas to help make donating shoes as easy as possible. Visit our Shoe Delivery page for suggestions on transporting shoes to Milwaukee.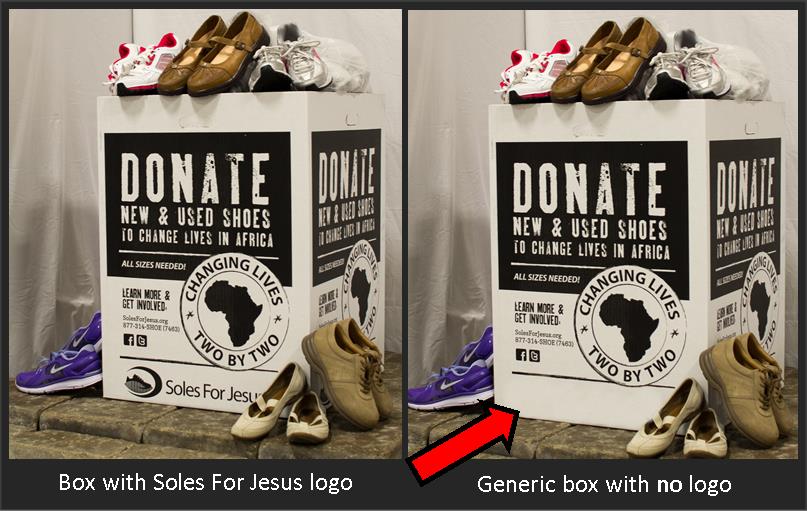 Choose a day for your barefoot event. This could be an independent event, a shoe drive kick-off, or the closing date for a shoe drive. Advertise your event in advance, and roll out the red carpet! Prepare kids, student groups, or your entire church to show up for this special event without  shoes. Add a red carpet to your main entrance to add some excitement, along with a photographer capturing guests as they arrive. Be sure to share your pictures and events with us, so we can add you to our SFJ photo gallery. Participants are encouraged to bring along their shoe donations on this date. Kids, teens and adults will realize how it feels to live for a few hours without shoes. This is a fun way to involve all ages!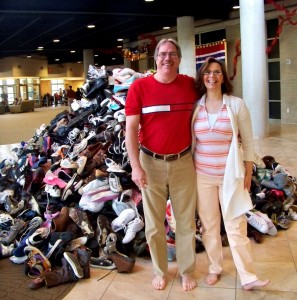 Become a Shoe Collection Site
A shoe Collection Site can be in a business, church, school, or organization – anywhere really! A Collection Site will have a bin for the public to give their shoe donations year-round.  Shoes can periodically be delivered to  the Soles For Jesus warehouse, so we can sort them and prepare them for shipment to Africa. You can view our current list of Collection Sites here!
If you are interested in becoming a shoe Collection Site for SFJ, please contact Yenh by calling 414-365-1392, or email Yenh@SolesForJesus.org. We are so grateful for those who collect shoes year round.