Soles For Jesus (SFJ) exists to share the love of Christ by distributing shoes to the underserved in sub Saharan Africa.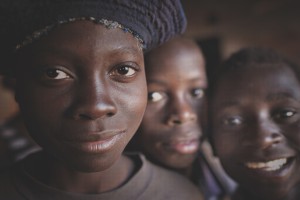 These people are not asking for a bicycle, vehicle, bus pass, or some other form of transportation that we are accustomed to in our western world. They simply need a pair of shoes that properly fit them, so they can protect their feet as they walk. What a simple mission! How many containers of shoes do we have in our homes that are unused or outgrown? The mission of SFJ is to gather these shoes and send them to Africa, making a radical difference in the life of a child or adult. By collecting shoes that are hiding in closets and basements across our nation, we can provide hope and diminish disease for thousands.  The pairs that you donate will be a life-changing treasure across the globe.
Click on the links below to learn more about why Soles For Jesus is committed to providing shoes to those who have none.