Countries Reached Since 2010
We are thrilled to share God's love and shoes in so many countries throughout Africa! A list is included below and some of these countries have received multiple shipments.
Please continue to pray for God to move in each of these nations and for many to receive Him as their Savior. If you'd like to see photos of these shoe distributions, you can view the albums on our Facebook page.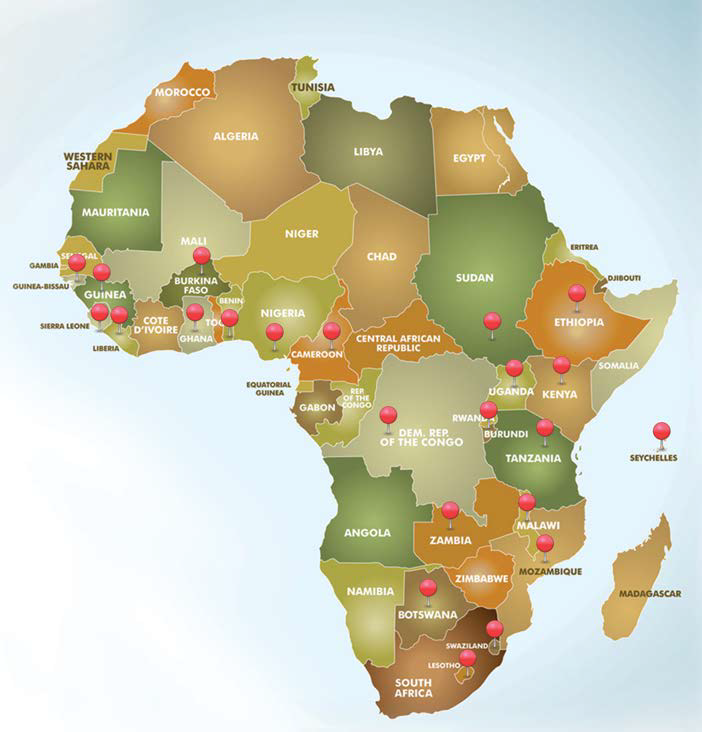 Benin  |  Botswana  |  Burkina Faso   |  Burundi  |  Cabo Verde  |  Cameroon
Democratic Republic of Congo  |  Ethiopia  |  Ghana  |  Guinea  |  Guinea Bissau 
Kenya  |  Lesotho  |  Liberia  |  Malawi  |  Mozambique  |  Nigeria  |  Sao Tome & Principe
Seychelles  |  Sierra Leone  |  South Sudan  |   Swaziland  |  Tanzania 
Uganda  |  Zambia  |  Zimbabwe