Calling all men, women and families to join us for our
10 Year Celebration on Saturday, November 9th!
Tables & Seats are Available to Purchase!


We are thrilled to have the African Children's Choir as our musical guests!
We will NOT be having a fashion show this year. We can't wait to fill the ballroom with friends and family as we praise the Lord and celebrate all that He has done.
The silent auction starts at 10:30am and the luncheon concludes at 2pm.
View info regarding sponsorship HERE and contact Diane with any questions at DStuder@SolesForJesus.org or 414-365-1392.

CLICK (on the image below) to WATCH a short video!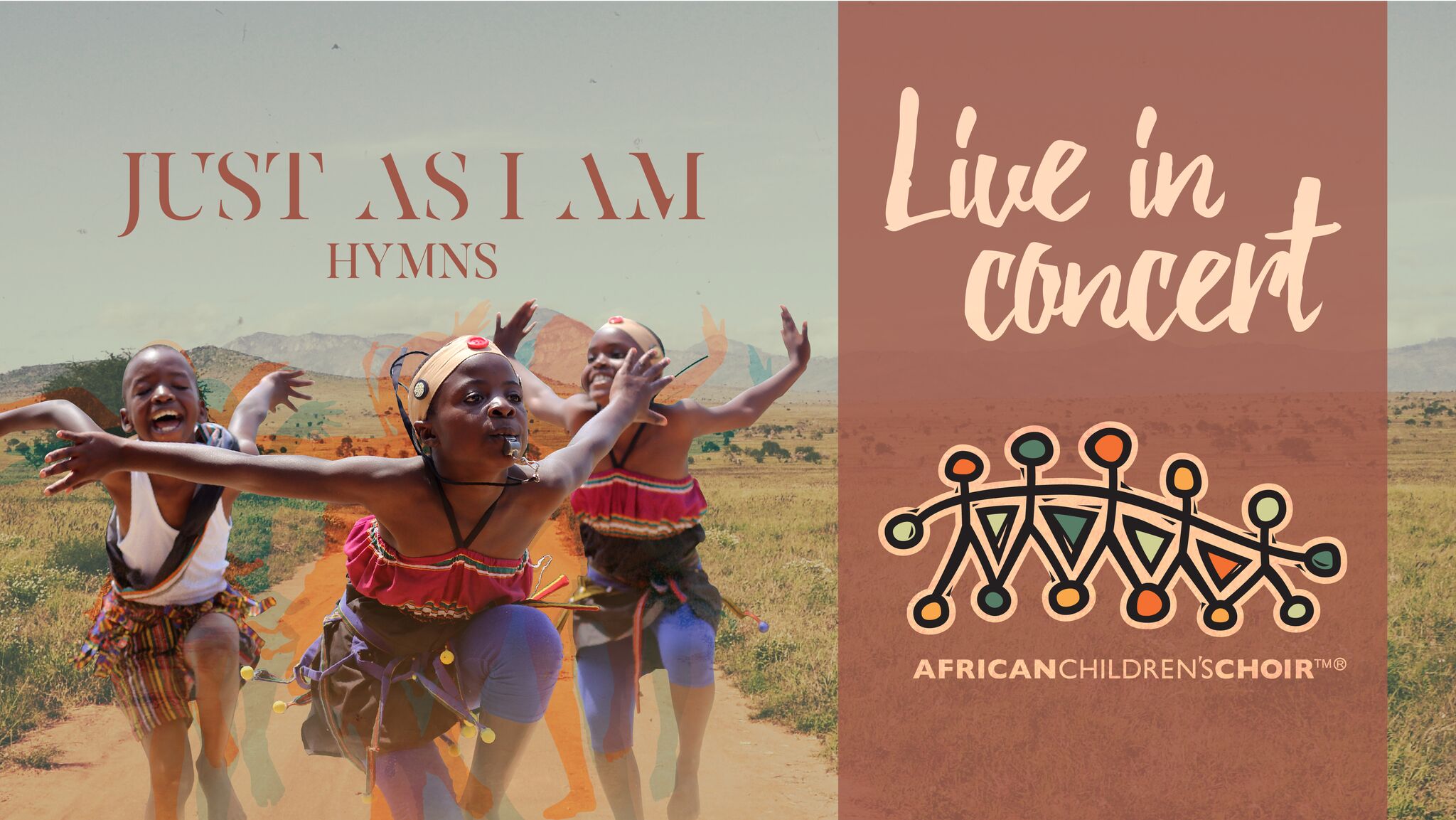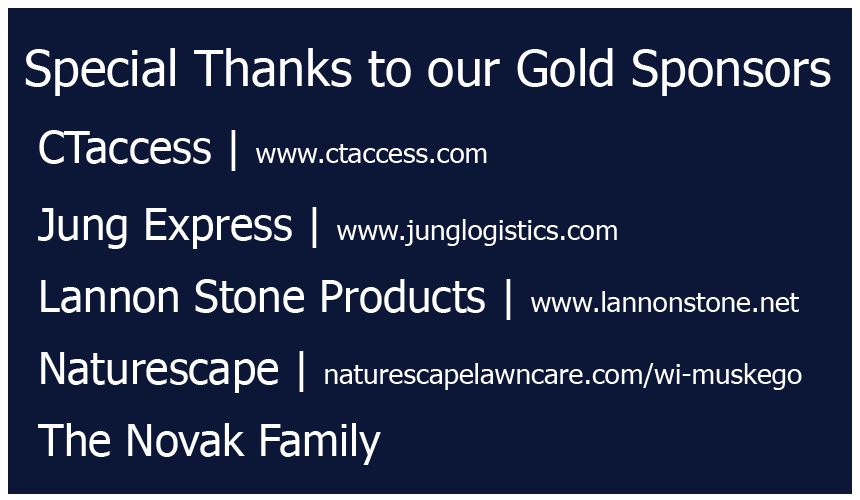 If you are unable to attend, but still want to bid, you can choose to be an "off-site bidder". Check back to our website after August 15th to register for this!

Please note: Off-site bidders who win auction items other than gift certificates are required to pick up the items at the Soles For Jesus office before November 22nd.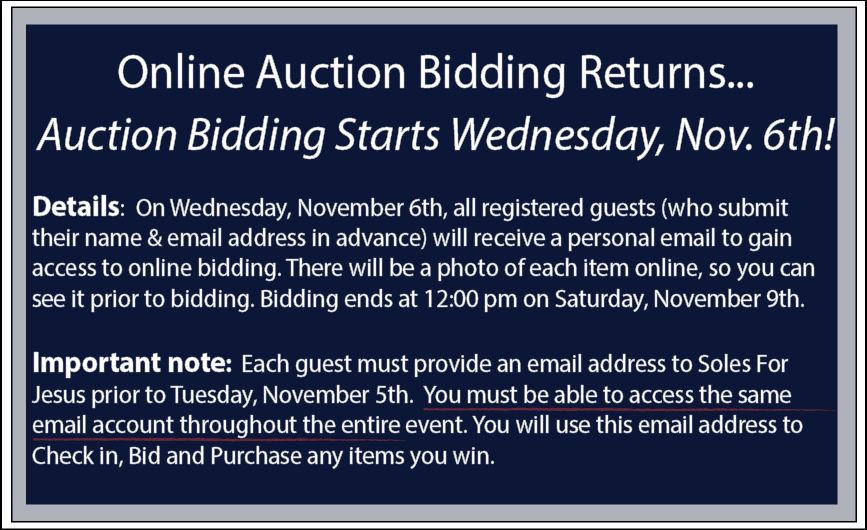 The event will take place at the Italian Community Center in Milwaukee.            This is going to be a beautiful and fantastic event that you do not want to miss!    Invite your family and friends to join you, and we look forward to seeing you there. (Further details will be emailed to you after you register, including check-in time).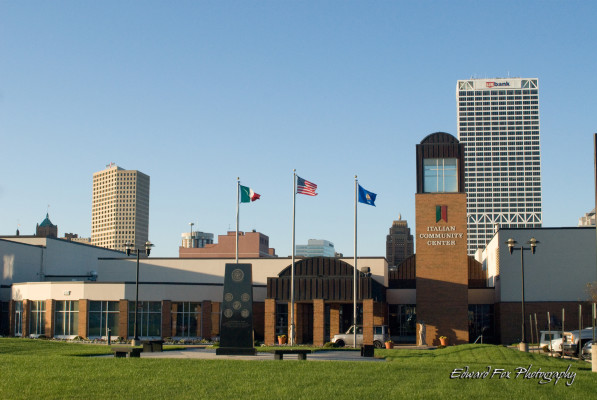 Italian Community Center
631 E. Chicago Street
Milwaukee, WI 53202
414-223-2180
*Free parking on-site
Event Sponsorship Needed: Sponsorships are available for this year's event. As an Event Sponsor, your name or business will be recognized through printed material, social media, company signage and verbally at our event. You'll also receive one stage-side table, with seating for ten guests, to enjoy lunch. Please contact Diane at Dstuder@SolesForJesus.org for more information.
Auction items: We are extremely grateful for those who donate items to our auction! Fun packages like weekend get-away or vacations, gift baskets, sports tickets and suites are all great items for guests to bid on. We also appreciate creative ideas for services, items or 'experiences' (i.e: boat tours or gourmet dinners) as donations. Your business and item will be listed in our event program and we will acknowledge your tax-deductible donation after the event for 2019 tax purposes. If you're interested, please contact us at info@SolesForJesus.org to donate. Thank you in advance for your generous support!