Dear Friend,
For many years, our partner in Zambia has been driving past the village of Nulembwe. Richard knew this was one place where he was not welcome. A few years ago, while attempting to share the Gospel, the village leaders angrily sent Richard away. This village is known for their witchdoctors and demonic powers, and they did not want the truth of the Gospel to reach their people.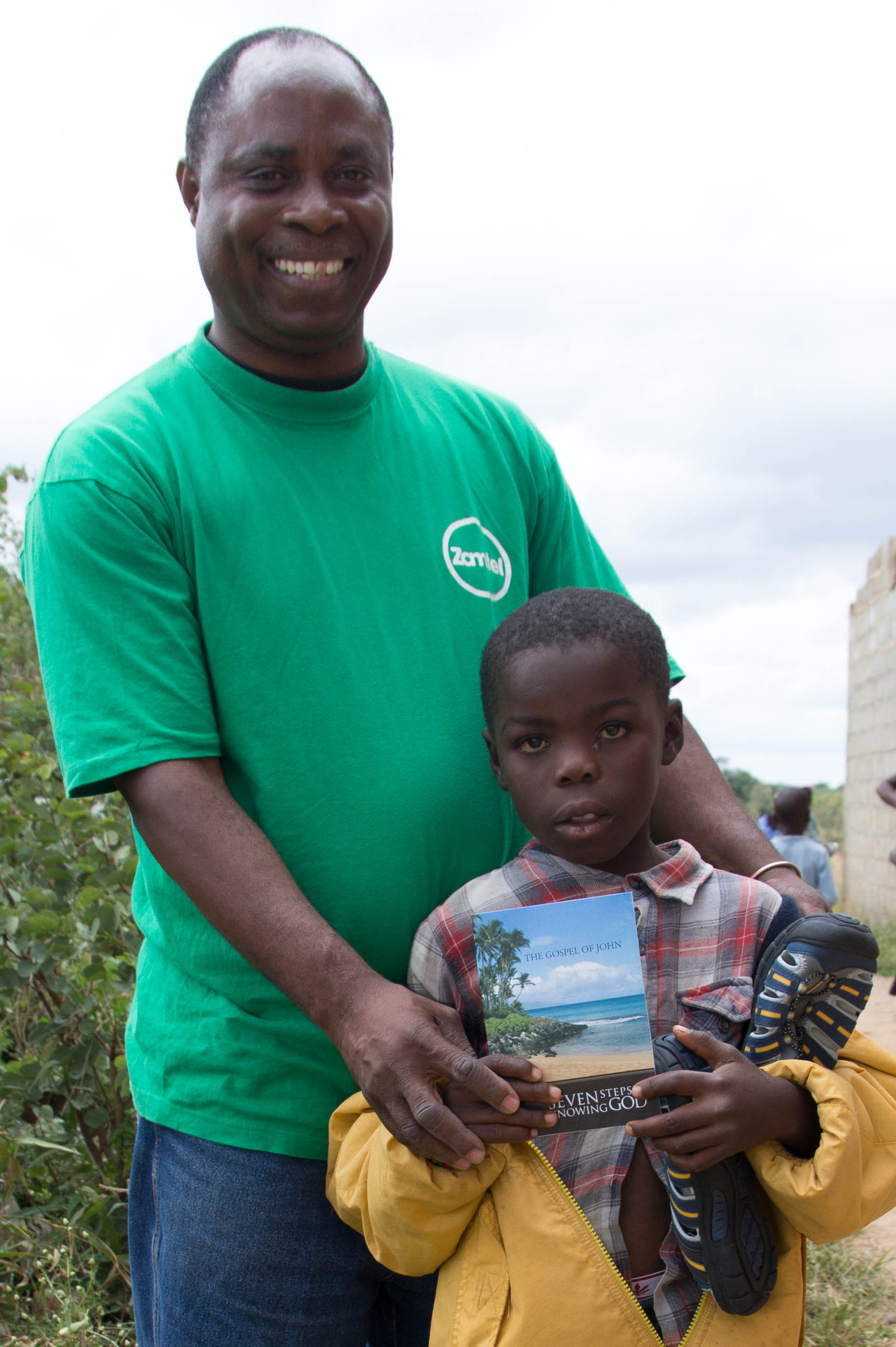 Recently, Richard was passing by Nulembwe again when the Spirit of God spoke clearly to his heart. The Lord told him that now is the time to return to this village and to bring the gift of shoes with him. The command was so clear that Richard immediately reached out to me, and I was deeply moved by his request.
This is where I need your help! The greatest need at the close of 2015 is for supporters who can make a financial gift, or partner with us monthly, to help reach people in spiritual darkness. Richard's story is just one of the requests that is waiting. God has provided the shoes, He has provided the volunteers to pack the shoes, and He has presented us with three countries that have both a physical need for shoes and a spiritual need for a true Savior.
Would you please help us meet our goal of $24,000 by December 31st to reach more villages like Nulembwe? I humbly ask you to pray, and allow the Lord to show you how He wants you to join Him.
Earlier this year in Liberia, we had the privilege of distributing 4,931 pairs of shoes in just five days. Over 70% of the recipients had never owned a pair of shoes. Upon hearing about our Savior's love for them, clearly demonstrated by the provision of shoes, 3,612 people made a decision to follow Christ! I share these statistics because I want you to know the IMPACT God makes when you donate financially to Soles For Jesus. Villages are being transformed by the love of Jesus and I invite you to participate in the harvest!
Thank you for your faithful support, and may God bless you this Christmas season.
Sincerely in Christ,
Diane Studer
Founder, Executive Director
P.S. As we enter the season of giving, please remember that you can make a gift on behalf of a friend or a relative, and I will send them a personalized thank-you card.
You can give online at SolesForJesus.org. *To receive 2015 tax credit, please postmark your gift by December 31st.